Uruguay is the regional hub par excellence of the Southern Cone with a privileged geographic location. It is the gateway to the South Atlantic coast that will allow access to the Paraná-Paraguay-Uruguay waterway.
Free Zone, Free Ports and Airports, Customs Warehouses and Temporary Admission regimes offer important advantages for logistics operations, with great incentives for the establishment of Regional Distribution Centers (CDR) and to handle goods in transit. This favorable framework attracts a wide range of multinational companies that choose Uruguay to do business, manage stocks, add value and distribute regionally.
The sector has its own institutional structure based on the creation of the National Logistics Institute - INALOG - which acts as a public-private participation space for the development of the sector.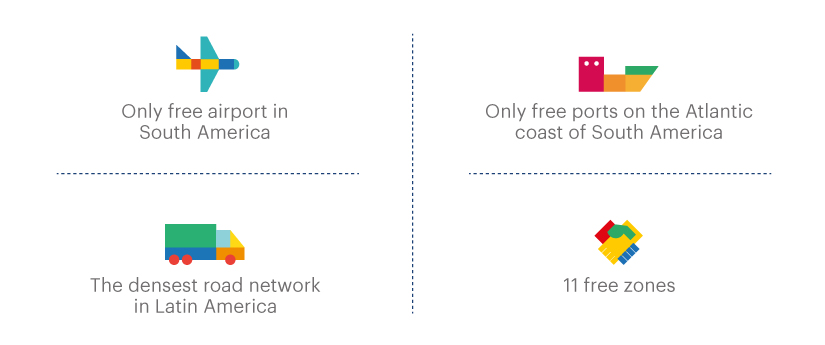 Some foreign companies operating in Uruguay