Forms of investment
It is estimated that 1/3 of these investments will be executed through Public Private Partnership Contracts (PPP). The remaining 2/3 can also be contracted with private individuals with other forms.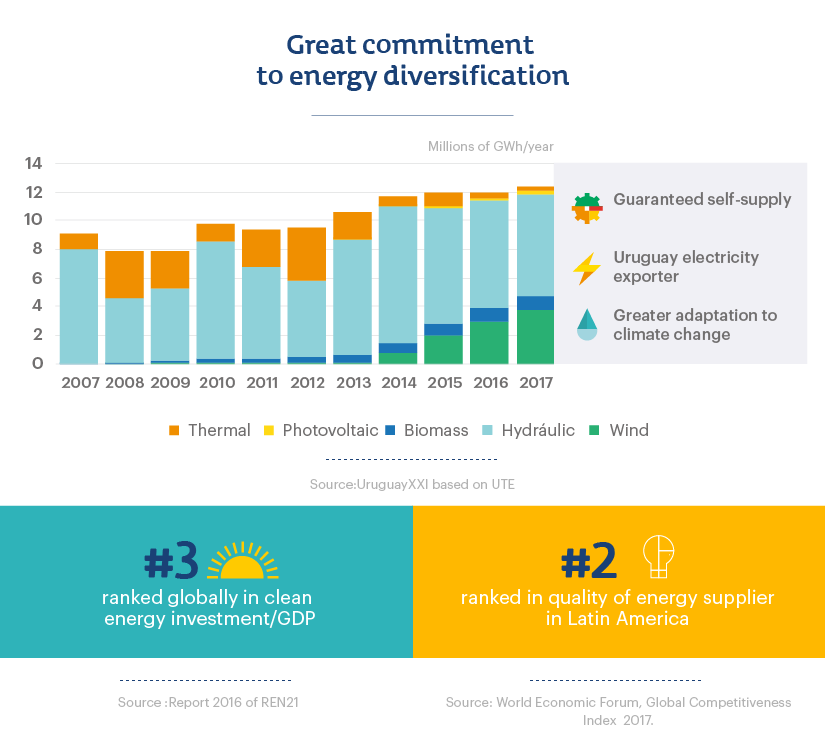 The change in the energy matrix allowed 98% of electric power to be generated from renewable sources. This poses the following investment opportunities:
transmission and distribution of energy
incorporation of renewable energy in transport (public and private) and
energy efficiency
Contact us!
Complete the following form to join the Uruguay XXI Buyer's Catalog and Services Directory.
Uruguay XXI is not responsible for the information provided by the companies nor will it be responsible for keeping it updated.