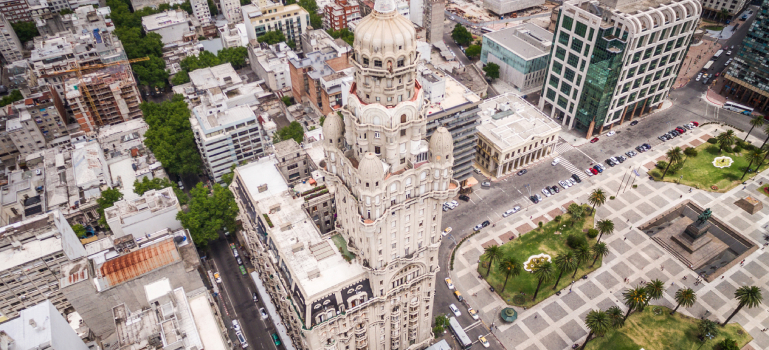 WHY INVEST IN THE REAL ESTATE SECTOR IN URUGUAY?
Publication date: 26/11/2018
According to the latest Competitive Intelligence report of Uruguay XXI, in 2017 the sector's GDP grew 2.7% in real terms, reflecting the highest year-on-year growth in recent years.
Uruguay has ideal characteristics for attracting foreign investment, including respect for the rule of law, clear rules of the game and a business climate friendly to investors.
In 2017 the country also reached the longest period of economic growth in its history, consolidating 15 years of expansion at an average annual rate of 4.3%. In this context, investors are also benefited by a law that declares domestic as well as foreign investment of interest and offers important tax incentives.
In the first half of 2018 economic activity grew by 2.4% in real terms and the Uruguayan economy is expected to grow between 1.5% and 2% in 2018, accumulating 16 years of uninterrupted expansion.
In this favorable investment context, the real estate sector GDP grew 2.7% in real terms in 2017, reflecting the highest year-on-year growth in recent years.
In addition, the rental market for housing is showing strong expansion. In 2016, 17,755 new rental contracts for housing were signed, 12% more than those signed the previous year.
It is estimated that demand will continue to drive the growth of the rental market, explained by the growing number of immigrants applying for residence in Uruguay and the trend towards the formation of smaller family nuclei.
Uruguay has also implemented financial inclusion policies that promote universal access to the banking system. Among them, there are several measures to encourage savings and loans to access housing. In particular, information on mortgage loans indicates that as of June 2018 the number of loans to families amounted to 2,838, 21% higher than the same month last year.