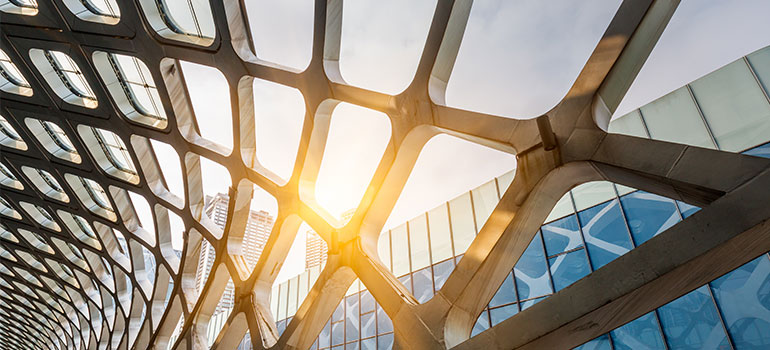 GLOBAL SERVICE CENTERS: THE NEW REALITY
Publication date: 20/08/2020
More than one-hundred-and-fifty years ago Darwin published his seminal theories on evolution. Today, those theories have been given a fresh perspective to offer insight on two of the biggest issues that business face today: globalization & COVID-19.
During these difficult times, companies come under pressure to contain and reduce Sales, General and Administration costs. Corporate executives struggle not only to survive, but with competitive pressure to be aggressive in the market. They often lack the required capital to develop important administrative and support processes. In too many instances, corporate functions act alone, disconnected and fail to provide a convincing cross-functional business case.
For example, IT organizations may attempt to invest in applications without close linkage to operations, marketing or other important functions. Other times, functions focus too much on their own operations efficiencies instead of on the contribution to broader corporate objectives. That is why Finance and Accounting (F&A) organizations may implement Shared Services across existing processes to drive down administration costs, but fail to build a business case that provides the compliance and controls for cost effectiveness to global operating units.
In order to remain competitive in global markets, organizations need to reduce costs and improve efficiency by executing Global Business Services strategies that will improve global operations effectiveness and enable them to meet increasingly complex global regulatory requirements.
To accelerate business benefits - such as lower cost of operations and improved business processes -, the vast majority of organizations centralize some functions such as IT, F&A, Human Resources, customer services and indirect procurement into Shared Service, outsourcing various other to third-party service providers. While these initiatives often in the past were singularly successful at providing benefits to the individual function, the new COVID-19 reality demands a broader corporate strategy.
Organizations need to focus on aligning corporate strategy, improving investment portfolio decisions and reallocating current spending. To this end, they are now adopting integrated Global Business Services Operating models. These models provide a new challenge to Shared Service Centers and an opportunity for government administrations who can react quickly to promote this type of services. The executives at these companies are corralling their functional leaders and third-party service providers, in order to assess common business practices to make their companies' strategic global objectives operative. Then, they are collaboratively making three-to-five year technology decisions to address the most challenging issues - such as the rationalization of ERP instances and the set up of common business processes -. In order to accelerate these changes, companies are leveraging economical Shared Services and third-parties relationships to develop process acumen, reduce labor cost and consolidate operations.
Also, the advent of Robotic Process Automation (RPA) into back office processing is starting to have a significant impact. Due the COVID-19 pandemic, the movement to RPA may change the landscape for the location of delivery centers, while the automation of transaction processes reduces the need for labor arbitrage. The goal of a Global Business Services strategy is not only to source globally but also to leverage efficiencies from RPA to advance the objectives of the enterprise. It is a new approach to managing global sourcing.
This will affect the current Shared Service Center workforce. The qualifications needed and job profiles will change accordingly. Knowledge-based processes and expert service require a higher level of qualifications than transactional activities. In the future Shared Service, operational service employees for transactional processes will become less relevant due to increasing automation. The focus will shift to know-how owners and experts for end-to-end processes, such as data scientists, analytics experts and process experts. In order to guarantee the quality of the newly integrated services, companies will need to establish or extend their service delivery management, especially in the area of managing competencies.
What we can conclude so far…
Organizations continue to expand the use of alternative delivery models through global business services.
Higher value functions such as legal, tax, real estate/facilities are shifted to offshore Shared Services or to outsourcing providers.
Companies are exploring process automation as a new way to improve procedures and reduce costs. Automation can be in the form of Process Capture technologies, Assisted Process Documentation, Software-as-a-Service (SaaS) technologies or RPA.
RPA is creating a shift beyond labor arbitrage and can reduce labor costs by 25% to 40%, in both IT and business process environments. The Institute for Robotics Automation predicts that disruptive technologies like RPA replace 110 to 140 million Full Time Equivalents by 2025.
Latin America continues to emerge as a viable outsourcing destination. While Africa also holds enormous potential for Shared Services and outsourcing, the COVID-19 pandemic and the effective response of Uruguay's administration, provide an incredible opportunity for the set up of Global Service Centers.
In response to global economic trend and social trends, Shared Service organizations have continued to mature over the years. Now it is time to respond to COVID-19 and prove Darwin´s theory is right.
Marcos Giménez Roldán
Senior Manager, Advisory Services PwC Uruguay
PwC's Global Network of management consultants, including our 1,400 shared services and outsourcing specialists, has delivered on engagements around the globe for our F1000 clients to help them with their business transformation strategies